An Oklahoma City police dog named Kye, Who was killed while helping his partner catch a knife-wielding thief has been laid to rest with full honors. The dog worked hard for the country and died in the line of duty. More than 1,000 people and dozens of service dogs attended the funeral service last week for Kye, a 3-year-old Belgian German Shepherd that was stabbed to death by the suspect.
who does that here? More picture after the cut...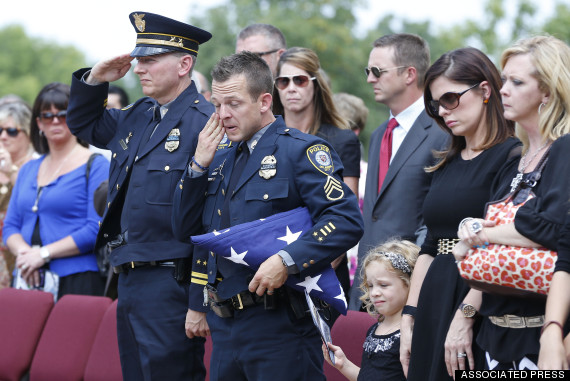 police officer Sgt. Ryan Stark wipes away a tear following funeral services for his canine partner, Kye.